Occidental Entertainment
Occidental Entertainment Group Holdings
Albert Sweet · Co-Chairman & Founder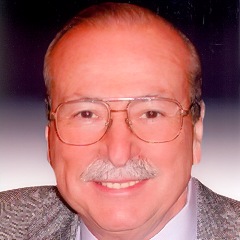 Occidental Entertainment Group Holdings is composed of five operating divisions and offers a wide range of services, facilities, equipment, and cutting-edge technologies that can accommodate the needs of Feature Films, Episodic Television, Music Videos, Commercials, Corporate Advertising, and many other Business and Entertainment-related purposes.
At-a-glance, the company operates 12 Sound Stages…; has roughly a million square feet of Production, Executive, and Editorial Office Space…; supports its operations with more than 1,500 Parking Spaces…; and offers a vast array of Lighting, Grip, Props, and Technical Services. All stage operations and office buildings are situated on a 17 acre+ aggregate footprint located throughout Hollywood, North Hollywood, Van Nuys, and the greater Los Angeles area, which makes Occidental Entertainment Group Holdings one of the largest Independent Studios in the Entertainment Industry.
The company also owns and manages a portfolio of non-entertainment-related real estate assets and operations, the details of which can be made available to interested parties. Please visit us online, or call us for a tour.
Divisions:
Albert Sweet Development
Occidental Studios
Occidental Technologies
Occidental Lighting & Grip
Prop Services West
Corporate Data:
California Corporation; 1983
Privately-Held; Year-End ~ Calendar
Listed – Dun & Bradstreet
Mailing Address:
1149 N. McCadden Place,
Hollywood, CA 90038
Tel: 323-464-0055
Fax: 323-464-0099
http://OccidentalEntertainment.com
Management:
Albert Sweet

Founder * In Memoriam

***

Craig C. Darian

Chairman & CEO

***

Richard Howard

EVP & Chief Operating Officer

Richard Glaser

Sr. VP & Chief Financial Officer

Tanya Rebrova

Sr. VP & Controller

Larisa LeTouneau

VP & Assistant Controller

Cora Jaurigue

Director of Accounting

Gail Wong

Sr. VP/Leasing & Acquisitions

Marcus Davis

Sr. VP/Property & Const Mgmt.

Ricky Stoutland

Studio Group President

Iggie Martinez

Sr. VP Studio Operations

Jeff Jamison

VP Sales & Administration, Studio Grp

Jordan Darian

Director of Operations

Cassandra Card

VP of Administration, Real Estate Grp

Silvia Ceballos

VP of Operations, PSW
*** 50% Shareholder
Attorneys: Mirman, Bubman & Nahmias
(Alan Mirman, Esq.)
Accountants:
Gumbiner & Savett (David Thaw, CPA)