Chapter XIV • The Phoenix Rises
Sweet Success • The Albert Sweet Story
Chapter XIV • The Phoenix Rises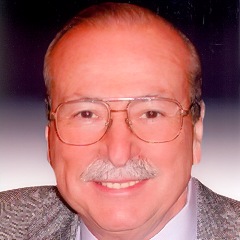 Al didn't waste any time in his attempt to rebuild his name and fortune. His immediate goal was to add additional properties to the ones he had retained through his partnership with the Elsters. Among his acquisitions was a property that was home to the old Mary Pickford Studios, the pioneering silent screen star who was one of the original founders of the Academy of Motion Picture Arts & Sciences, and co-founder of United Artists.
Located next door to another one of Al's early real estate acquisitions in the center of Hollywood was Matrix Studios, a major post production facility run by motion picture producer and businessman, Craig Darian – a man who was destined to have a tremendous impact on Al's life and career. Craig takes up the story…
Craig: When Al lost his company, he ended up with a few buildings, one of which was at 915 North Citrus in Hollywood, Elster's main operating hub. Al then met a real estate broker by the name of Bob Briar who began bringing various properties to Al.
Even though Al had no prior experience in the real estate business, he began buying and fixing properties. His business model was to buy, fix, lease, refinance… and with the proceeds, buy another building. So for many years, inflation was Al's best partner. But the acquisition of the Mary Pickford Studio lot was unfamiliar terrain for Al, and it led to our close friendship and business affiliation that began in 1989.
Al: I was left holding about seven buildings that all had mortgages, insurance bills, and taxes. That's when I took a crash course in real estate. I met a Hollywood real estate broker named Bob Briar, who was a wonderful man, and I learned a lot from him. No one believes this, but he was a real estate broker who was willing to work with me without having it in writing.
After about a year and a half, I began leasing all the properties and we started making more money than before. We never sold a building. We just modified them and rented them at favorable rates. They were good properties and our net worth increased substantially, especially after Craig Darian joined us. Having been a CEO, a producer, and an international distributor, Craig was able to bring his natural deal making skills along with his tremendous understanding of real estate and the entertainment business to the table.
With nearly four decades experience in the entertainment industry, Craig Darian has owned and operated several privately-held and publicly-traded companies, and has represented a wide range of clients doing business in the motion picture, television and music industries. Among the studio facilities and technical service companies that he has overseen in a senior capacity are Glen Glenn Studios, Todd-AO, Lucasfilm's Skywalker Sound, Republic Studios, and the sound divisions at Paramount Studios, Disney Studios, CBS/MTM Studios and Marvel Entertainment.
Craig is currently Co-Chairman and CEO of Occidental Entertainment Group Holdings and is also Chairman of Darian Management Group Holdings, as well as Co-Chairman & CEO of Tricor Entertainment. He has produced several films starring many prominent actors, including Academy Award Winners Robert DeNiro, Anthony Hopkins, Kathy Bates, Lee Grant, Cloris Leachman, and Martin Landau. His company owns theaters and a distribution company in Southeast Asia where Craig has more than a hundred credits to his name, including such notable films as Spider-Man, Pirates of the Caribbean, King Kong, Tomb Raider, Gladiator, Mission Impossible, Meet the Parents, and many others.
Craig: When Al purchased what is now the company's main studio lot back in 1989, Propaganda Films was his largest tenant, and he felt they could make good use of a studio. So Al bought the studio from First Los Angeles Bank. But while the property was in escrow, Polygram, a large London based entertainment conglomerate involved in motion pictures and music, acquired Propaganda. Polygram advised Al that they had no interest in the studio. And since Al didn't have a contract with Propaganda, he suddenly found himself in the studio facilities business for the first time in his life.
Back then, Craig was Al's next door neighbor on McCadden Place in Hollywood. Al owned one half of the block and Craig's company owned the other half. At the time, Craig was partners with billionaire Gary Winnick and New York based Reprise Capital in a major post production studio where Craig served as President & CEO of that company.
Al: After my deal fell through with Propaganda, I immediately contacted Craig. I was aware of Craig's background and contacts in the entertainment industry and I asked him for help. I quickly gained a lot of respect for him for two reasons – he has integrity and knowledge. What I didn't know about production companies and the entertainment industry would fill the Grand Canyon. But Craig helped me rapidly learn.
He introduced me to three of the top studio facility operators in the industry: Earl Lestz who was President of Paramount Studios, Jack Forman who was President of Warner/Hollywood studios, and Norm Barnett who was President of Raleigh Studios. I said, "You gotta be kidding. Why should these guys help me? Aren't they my competitors?" Craig told me not to worry because they were long time friends of his, and he promised they would help me. And they did indeed.
In the decade following Al and Craig's first meeting, they worked on many deals together, and Al's portfolio of sound stages grew considerably. But the new millennium ushered in a tough time for a number of studio facility operators. Many, including Al's facilities, were finding it difficult to stay booked. Al's longtime accountant, Lou Savett, told Al he needed an operating audit in order to evaluate how the company could function more efficiently. The audit determined that Al was in need of a strong, well connected CEO who could not only reorganize and re-position the company, but develop a plan for long term sustainability. Al immediately called upon his friend and former neighbor, Craig Darian…
Craig: In 2004, when Al and I joined forces, we did so by re-branding the company through an agreement between Albert Sweet Enterprises, Inc. and my company, Darian Management Group Holdings, Inc. Under that agreement, Occidental Entertainment Group Holdings, Inc. emerged. I became Co-Chairman & CEO of the company and shepherded its restructuring, while preserving the legacy attributes that were the foundation laid by Al. I fondly say: "This is the house that Al built… I just did a little remodeling."
In the years since I took charge, the company has enjoyed explosive growth and financial stability, carrying us through the most dramatic economic recession since the Great Depression. For that, I am both proud and grateful for the significant role played by our outstanding staff.
Today, Occidental Entertainment Group Holdings is composed of five operating divisions including a dozen sound stages, three dozen office buildings, a major prop company, and other entertainment-related support services. They include Occidental Studios; Albert Sweet Development; Occidental Lighting & Grip; Occidental Technologies; and Prop Services West. These divisions primarily service the motion picture, television, and music industries.
Occidental Entertainment Group also manages several partnerships in which the company has an ownership interest, including several properties around the country that are home to medical centers, IHOP's, Denny's, Carl's Jr., and a variety of other tenants operating outside of the entertainment industry.
Al: We take care of our buildings better than anybody I know, and that retains their value. It means that the client can show it off. You've heard it said that the most important thing in real estate is location, location, location. But when it comes to the entertainment industry, the secret is parking, parking, parking. Whenever you arrive at one of our buildings, there's from twenty to two hundred parking spaces right there waiting for you. With other office buildings, such as those in Century City, Santa Monica, or on Hollywood Blvd., you have to drive down two or three floors underneath the building, then you get in an elevator, and it takes half an hour just to park and get to your office.
Craig: Last year we broke ground on our flagship stage, which is part of our main studio lot. It's the first new stage to open in Hollywood in more than 25 years – a 20,000 square foot, four story production center and state of the art soundstage. The grand opening was very well attended by top City and State officials, and covered by all the major trade papers, along with the Wall Street Journal, Los Angeles Times, and Los Angeles Business Journal. The stage is a testament to the talent and hard work of many, including key players within our company – Marcus Davis, Ricky Stoutland, and Rick Howard.
Some in the media questioned whether it was a wise move to unveil a massive new soundstage and production center in such an uncertain economic climate, especially given industry problems such as runaway production. But Occidental's Studio Group and Real Estate Group have both managed to remain booked to near 100% capacity by attracting high quality clients and tenants because of a good management team, first class properties, and a wide range of services.
Al: Before Craig, there were offers to buy my company. I was getting on in years and I thought maybe it was time to quit. Then I thought there's nothing I'm doing in life that I enjoy more than building this business. So I kept it. But there was another reason why I decided to hang on to it. When you sell out to someone that doesn't know your employees, they do what most people in the acquisition business do – they only look at the financials and the payroll, and they don't care about the people. We were, and still are, a family, and we have almost no turn over.
But I didn't want to work as much as I did before, and the business was getting harder and changing fast. When Craig agreed to take over, we did well beyond my expectations in no time at all. Today, I just try my best to get into the office on time so Craig doesn't fire me. It's more fun than ever!