Chapter IV • Balancing Borscht
Sweet Success • The Albert Sweet Story
Chapter IV • Balancing Borscht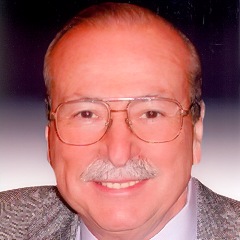 Having now entered his teenage years, Al's daily routine consisted primarily of going to school in the morning, playing ball with friends in the afternoon, and working an odd job or two before dinner to earn some money…
After school everybody played ball. Then usually around six o'clock, everyone quit and went home for dinner. And that's when I did some of the other little jobs I had. You'd do it for an hour or so and pick up a buck or two. I always had something to do.
But with his bar mitzvah behind him, and with both parents working full time, Al found his priorities changing. He discovered that he sometimes received more satisfaction from helping around the house than playing with his friends…
When I came home from school, instead of playing in the street, I would go shopping or clean up the shower – whatever needed to be done. It was a good experience and it was never a chore. My mother worked everyday and when she came home, she was tired. So I did a lot of stuff for her like cleaning the house.
She worked as a seamstress and would bring home these little envelopes filled with tickets. They were for her various jobs and were separated into different sections – one for the cuffs, one for the collars, another for the buttons, etc. I told her I could organize the tickets for her and she showed me how to do it. I felt good about that and always looked for some ways to help her.
By 1944, the United States' involvement in World War II was about to enter its third year. On February 20, the Allies initiated a massive bombing campaign over Germany. And by June 6, 48 hours after capturing Rome, they mounted an invasion of German-occupied Western Europe, beginning on the beaches of Normandy. Despite the intensity of the war, most Americans were never really concerned about the war eventually reaching the shores of America…
We were never fearful about that. Remember, we had the Atlantic and Pacific Oceans on each side of us – which would have been nearly impossible for the Germans or Japanese to cross.
During the course of the war, more than ten million men, eighteen years of age and older, were drafted into the military. For Al and his friends, it meant there were plenty of job opportunities left vacant in the private sector for boys under eighteen who were looking for work…
There were no men around to do a lot of the jobs such as bellhops or busboys. They simply weren't around. Those who were age eighteen and above were all in the Army. So for those of us who were under eighteen, it was great.
With the Great Depression essentially over, people could now afford to re-indulge in some of their favorite pastimes. Golfers especially seemed to come out of the woodwork. Fortunately for young Al, many were quite generous when it came to tipping…
A number of us would get off the main road and hitchhike to the golf course. You just showed up and they would pick you to caddy. You'd get paid a dollar for nine holes. At first, nobody would choose me because there were kids four or five years older than me, and bigger. But I kept going and figured someone would eventually pick me.
After a couple of days, the course's golf pro, who I seem to remember was Irish and quite short, asked me if I had a baseball mitt. Of course I did. In The Bronx, everybody had a mitt. He said, "Tomorrow, bring the mitt and you can shag balls for me, and I'll pay you." After that, I began to caddy on a regular basis.
Throughout the war, you couldn't buy golf balls. So during the lunch hour, I would walk the course and find golf balls and sell them. I made more money selling golf balls than caddying. Everyone had the opportunity to do it, but I was the only one who actually took the time to get out there and do it. And it paid off.
I wasn't dating, I was too young, and there was nothing to spend money on. So I came home at the end of the season with a lot of money. The first summer I came home with five or six hundred dollars, and by the fourth year, it was a thousand dollars.
The war was ending and I was getting pretty good as a caddy. I understood the clubs, the game, and I could talk to people. Some were really nice tippers. I was amazed. They not only gave me a dollar a bag for nine holes, but they sometimes tipped me a hundred percent! I was shocked. I would have done it for half the price because it felt good to be recognized and treated like an adult.
A hundred miles northwest of the Sweet family's Bronx home was an area known as the Catskill Mountains. Home to a number of resort hotels near the shores of Kiamesha Lake, the Catskills became a popular vacation spot for New York City Jews beginning in the 1920's and was affectionately dubbed "The Borscht Belt." Countless world class entertainers including Jack Benny, Milton Berle, Red Buttons, Sid Caesar, Rodney Dangerfield, Danny Kaye, Carl Reiner, and Henny Youngman performed at the various Catskill resorts on a regular basis. During one particular summer following the end of the war, Al decided to forgo his usual caddying and try his hand working at the Catskill's Gibber Hotel…
A friend of mine worked at the Gibber Hotel and gave me some pretty good advice saying there was good money to be made in tips. The Gibbers were the owners who worked and lived at the hotel. A position opened up as a bellhop and I got the job. Somehow I kept moving up and toward the end of the season, I became a children's waiter and waited on families.
Now I had never carried food before, I had only bussed dishes. So picture this: You have two swinging doors between the dining room and the kitchen. You're supposed to kick one door with your foot and push the other with your elbow to go through.
Borscht is a very big meal in our community. It's beet soup. One day I had about eight bowls of borscht on a tray. I went through the swinging doors and I suddenly lost it. These eight bowls of borscht fell right smack on the owner's table, and splashed all over their clothes. And I think, "Oh sh*t! What now?"
Mrs. Gibber immediately rushed over to me. Rather than getting mad or worrying about her own clothes, she began wiping me off and said, "Son, I want you to know something. For as long as you live, you will never forget what just happened. Just know the next time you're in a position to help someone in a similar situation, you show them kindness. Anyone can make a mistake." So they all just brushed it off. And that really made an impact on me. If you're nice to people, you may not get anything more for it, but you'll become a better person.
While growing up, Al attended DeWitt Clinton High School in the northern part of The Bronx. Named after the famed New York politician in 1900, the school had seen Al do quite well in some classes, but not so good in others. As a young boy, Al was found to have a high IQ and had shown such promise that school administrators decided he should skip both first and second grades, which may have had the unintentional consequence of adversely affecting his study habits. In the years that followed, Al never felt compelled to open up his textbooks to study, despite being an otherwise avid reader.
The school had me skip from 1a to 2a to 3a. I didn't do 1b or 2b. So I missed a lot of stuff in the lower grades and it affected my life. I hardly cracked a book when I was going to school and I ended up being a "C" student.
Now that didn't bother me because I never dreamed I was going to go to college. I was going to go straight to work. But since a lot of my friends were going to different colleges, I got the idea that it might be important. So I applied to CCNY.
City College of New York's 35 acre campus is located along Convent Avenue in Manhattan and has the distinction of being the first free public institution of higher education in the United States. Among its graduates is former Secretary of State Colin Powell who happened to grow up only five blocks away from where Al and his family lived.
CCNY was not an easy school to get into. But they recognized my abilities. So because of my "C" average, I was accepted as a "conditional student" and was required to pass one semester of French. After about a week, my professor, Dr. Jacques Bloom, came to me and said, "I know how important this is to you, but you're not going to pass French unless I give you a lot of help," which he ended up doing.
I barely passed with 61% and my professor felt real good about it. He said that some people just aren't good in languages, especially those who don't study. I got "A's" in all the other subjects including accounting and history. I did quite well in everything else and that made me feel good.
With the smoke from World War II finally clearing and the full extent of the horrors of the Holocaust now known, the General Assembly of the newly formed United Nations resolved that the U.N. Special Committee on Palestine propose a plan to establish an independent Jewish State. And on May 14, 1948, David Ben-Gurion, Executive Head of the World Zionist Organization and Chairman of the Jewish Agency for Palestine, announced the official establishment of the State of Israel.
Not only did this momentous event occur in spite of overwhelming odds, it also happened to fulfill a 2600 year old biblical prophecy recorded in the 37th chapter of the book of Ezekiel.
The very next day, the combined Arab Armies of Egypt, Syria, Jordan, Iraq, Saudi Arabia and Lebanon joined forces to simultaneously invade the hours-old Jewish state. Despite being significantly out-numbered and out-gunned at every juncture, Israel miraculously defeated their adversaries – capturing an additional 2500 square miles of land in the process, while maintaining a hold on their original U.N. allotment of 5600 square miles.
Had the Arabs simply agreed to the original United Nations partition, they would have not only retained more territory, but thousands of lives would have been spared. Immediately, this unprecedented victory of the newly born Jewish state had a profound affect on Al's personal convictions…
I didn't want to be Jewish until 1948 because up until then, I considered Jews to be losers. I had made up my mind and that was it. But in 1948, there was the War of Independence and suddenly they became winners. At that point I said ok, now I'm Jewish, and it was nice to finally identify myself in that way. From that moment on, being Jewish has meant a lot to me.