Chapter XV • All In The Family
Sweet Success • The Albert Sweet Story
Chapter XV • All In The Family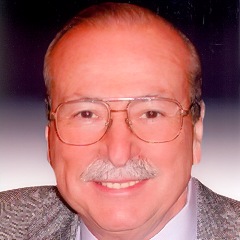 It's a beautiful spring day in Malibu. From the backyard of his magnificent home on Pacific Coast Highway, Al gazes out as far as the eye can see over the deep blue of the Pacific Ocean. The temperature is a perfect 76 degrees. But despite the beauty and peacefulness of the surroundings, the grounds are in fact home to a flurry of activity.
Cecil, Al's housekeeper since 1995, is busy preparing a delicious meal in the home's spacious kitchen, while George, who has been pulling double duty as Al's driver and handyman since 2002, is finishing up some minor repairs to the guest house. Meanwhile, Catherine, who has been Al's executive administrator for the past 5 years, continues to ensure that Al's busy life runs smoothly, while also making certain that the office in Malibu runs with the same level of professionalism as the Corporate Office in Hollywood.
And up until the summer of 2011, the house also served as home to Al's second wife Janey.
I had been divorced from Diane for about ten years and had never planned on getting married again. Even though I was involved in some nice relationships, I just wasn't meeting anybody really special. I wasn't a bar person. Friends and relatives would try and fix me up. But I could never find the right person.
There was a newspaper called the Jewish Journal, which I had a subscription to. It had a classified section for people who were looking to date. I decided to answer a few of the ads and ending up going out on about four or five dates. To say that they didn't really work out would be an understatement. One woman lied about her age by at least twenty five years, and I felt like I was going out with my grandmother.
So I thought I could save a lot of time if I just ran an ad myself. Then I could reply to only those I wanted to. I placed the ad and this woman named Janey answered. We had quite a few telephone conversations and I was very impressed.
We decided to set up a meeting at a yogurt shop in Malibu. I drove over there but she was nowhere to be found. And I had left her phone number on my desk at home. Then I remembered there was another yogurt shop in Malibu. Holy mackerel – I had gone to the wrong one! So I drove over to the other yogurt shop and there was this lovely blond lady in a red convertible. We went out to lunch and it was love at first sight. I promised myself I wouldn't ask her to marry me until at least the second date.
She lived just over the hill in Woodland Hills and said she enjoyed coming to Malibu to have lunch and to walk along the beach. I found out she had been a single parent who managed to raise two sons and put them through college working as a mortgage broker. Now here was a real adult.
We ate at a restaurant called Geoffrey's and it was wonderful. We sat outside overlooking the ocean and began swapping horror stories about our childhoods. Janey had two younger sisters whom she essentially raised. I figured if she could do all of those things, then she could handle just about anything. So in 1990, we got married and she moved into our house in Malibu.
Back in 1983, Al had welcomed his first grandchild into the world. Lori's son Ariel was born on April 25th. Soon thereafter, Lori divorced, and four years later, Ariel was joined by his brother Seth on June 15, 1987. Ron and his wife Leslie meanwhile gave birth to Al's 3rd grandchild, Olivia, on January 29, 1991. Then came Olivia's brother, Andrew, the following year on October 2, 1992.
One of the only arguments I ever had with Ron had to do with his son Andrew. He and Leslie had a little loft above the garage where Andrew use to play with his computer all of the time. And I mean all of the time. I'd go up there and I'd be lucky to get a 'hello' out of Andrew. The thing that bothered me was I figured he was wasting his time. I didn't fully appreciate the benefits of him learning the computer at that young of an age.
During the summer following his last year of high school, Andrew worked as an IT engineer. Now he's at Carnegie Mellon University in Pittsburg. You don't just get into that school without being an "A" student. He's really a sweetheart of a person, very polite, and a real treasure.
His sister Olivia is currently at the University of San Francisco. In addition, she's enjoyed working with horses over the years, and has become a national equestrian champion in the process.
Lori's son Seth is a very nice young man who has been exploring different job paths in retail and restaurants; while her other son Ariel graduated from University of California, Berkley, and like Seth, has been experimenting in different fields.
Some years ago we had a horrible scare with Ariel after he fell from a five story building while attending Berkley. He ended up landing on his feet, causing his femur bone to rip right through his jeans, along with other multiple fractures. If he had landed on his head, we would have lost him.
Fortunately, there was a nearby restaurant. A young man was taking out the trash when he suddenly heard a thump. He looked over and saw this kid lying on the ground, and called 911. Had he not gone outside at that very moment, Ariel wouldn't have made it. Luckily, the ambulance arrived within minutes.
Janey and I were pulling into port on a cruise ship to Athens when we got the call. We rushed to the airport and immediately flew back. When I got to the hospital, Ariel was unconscious. He was in intensive care for about three weeks. I would go to the hospital every couple of days and stay with him. He would just hold my hand.
The doctors thought that if he pulled through, there would more than likely be extensive brain damage. But they soon began calling him the miracle boy. Since then, Ariel has recovered completely except for his knee, which still gives him trouble.
Just before the new millennium began, more grandchildren started showing up at the Sweet household, courtesy of Janey's two sons. Marc and his wife Stephanie welcomed daughters Chloe and Cecelia (Cece) into their lives in 1999 and 2002 respectively. A month after Cece was born, Jonathan and his wife Jennifer gave birth to Sarah, followed by Jay (JJ) in 2004, and most recently, young Daniel in 2011.
I remember we use to have Marc's girls over to the house for sleepovers. I think the first time they came, Chloe was six and Cece was four. They would come through the kitchen door and Chloe would say in her little voice, "Where's Albert?" They always liked to play with whatever hair I had. It was so wonderful. I have such good memories of them. They're both very bright students and they have great parents.
One of my favorite stories involves Jonathan's son JJ. He's one really smart dude. He'd learned to read by the age of three. Whenever we'd have a Passover Seder, we'd pass the book around and each person, including the kids, would read from it. And JJ, who was the youngest at the time, had no problem joining in.
So we go out to dinner at Coogies in Malibu and the waiter comes over and passes out menus. But he doesn't give one to four year old JJ. So JJ, who isn't shy, politely says, "Excuse me, you forgot to give me a menu." The waiter asks, "What are you going to do with it?" JJ responds, "I'm going to read it and then select the food I want." Well that blew the waiter away. So I take JJ's face in my hands and say, "JJ, is there anything you can't do?" After much thought, he says, "Well, I can't tie my shoes." How cute is that?
JJ's older sister Sarah is a lovely blond girl who's very smart. She's the actress in the family. I think her first play was 'Beauty and the Beast' where she played a napkin. She has a beautiful voice and she's in all the plays now. She might end up going into the business. All the kids are very bright.
Unfortunately, after twenty years together, Al and Janey decided to end their marriage in 2011. The split, although amicable, nevertheless could have been particularly hard on Janey's young grandchildren, who had all grown to love Al from the time they were born.
Sometimes people grow together in time, and sometimes they grow apart. I think Janey and I just had some real different priorities in life and a divorce was in our best interest. Janey and I have remained on very good terms. Since the split, we continue to get together with the children.
Marc and Jonathan both told me that they wanted to continue to invite me to all of the kids' events in order to try to keep things as they were. This really pleased me since I've been in their lives from the time they were born, and there are things you can learn from your grandfathers that you can't learn from anyone else.