Chapter VI • Love At First Sight
Sweet Success • The Albert Sweet Story
Chapter VI • Love At First Sight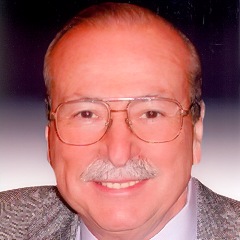 With the surrender of the Japanese Empire in September of 1945 at the conclusion of World War II, the victorious Allies had to figure out what to do with regards to the country of Korea. A decision was made to divide the Korean Peninsula in half along the 38th parallel. Communist military forces continued to occupy the northern portion, while American troops remained behind in the south. It was hoped that a settlement could quickly be reached that would reunite the fragile country.
But with the failure to agree to hold free elections by 1948, the chasm between the two sides deepened, and on June 25, 1950, the communist controlled northern division launched an attack against South Korea. It would mark the first ever armed assault of the Cold War.
For Al and Herman, the timing of the war couldn't have been worse. Both were experiencing tremendous success with the Dan Miller Company and loved being on the West Coast. But now, the fear of the draft threatened to disrupt their goals. Both had been too young to serve in World War II, but were now at the appropriate age. In order to avoid the uncertainties that being drafted into military service could bring, Herman began considering an alternate route…
Suddenly, the war broke out. I remember it was August when my friend Herman said he had no choice but to go back to Fordham University in New York and become a naval officer, rather than risk becoming cannon fodder by being drafted into the Army. He was already in the ROTC where he could enter the service as a Second Lieutenant in the Navy. We talked about it and it made a lot of sense. So I decided to go back with him.
Al would now have to break the news to his boss that he would be heading back to New York effective immediately. How would Dan react to losing his best salesman? Al asked Dan for a meeting. Little did Al know that his life was about to take a dramatic turn that very night…
I told Dan, who was the owner of the company that I'd like to meet with him right away. He said, "Why don't you come for dinner tonight." I had planned to tell Dan that I was going back to New York with Herman. As usual, I was late because I decided to make an extra delivery on the way there using the company truck.
When I arrived, I was embarrassed because I was late and there were other people attending that I didn't know. Dan's niece Diane was there and she answered the door. We ended up sitting outside on the balcony and talked for a while. I found myself becoming attracted to her, and she to me. From there, we started seeing each other.
Al believes it was love at first sight. But what really sealed the deal for Al in the days that followed was Diane's warm and loving family who were thrilled to involve him in their family activities.
The truth is, I didn't really have a great childhood. I didn't feel that attached to my family except for my father and one or two other members of the family. All of a sudden, I found myself getting connected to her family. It was the family I always wanted.
She and I became pretty tight right at the beginning. Working for her uncle and then being at all the family gatherings was simply great. I thought this was the way families ought to be – just like in the movies. Looking back, I guess her family decided I was a good catch.
For Al, the thought of going back to New York at this point frankly no longer made any sense. Herman would certainly understand and could handle the return trip alone. And it didn't matter whether Al was located on the East or West Coast – he'd still have to contend with the draft.
I thought, "What am I going back to? Here's this very nice girl. I've got a good job. I have a new family. I have my mentors. I don't need anything else. And going back to New York won't stop me from being drafted." I decided to stay on and play it by ear. So Herman headed back to New York by himself. I never gave it another thought. In the meantime, Diane and I became very close.
Soon thereafter, twenty year old Albert Sweet received his official draft notice in the mail. It hadn't come as a surprise. News spread quickly to the rest of the Miller clan who immediately began to make plans on behalf of the young couple. A wedding date was hastily set for November 11th at the Temple Beth Am synagogue in Los Angeles and would be officiated by the noted Rabbi Jacob Pressman.
We fell in love, I got my draft notice, and then things really started speeding up. Diane's mother really wanted us to get married before I went into the Army.
Simultaneously, Al's success with Dan Miller was going even better than could be expected and he could now afford to get a place for himself and his new bride. For the young boy from The Bronx who had always slept on a daybed and never had his own room, it was a dream come true.
Everything I was doing at that time was very rewarding monetarily which felt really good. I started feeling like I was in control. I didn't have to ask anybody for any money and that was very special to me.
I found an apartment for us in Beverly Hills on Alcott Street near Pico and Robertson that was furnished. I didn't realize how important that was to me until after I'd moved in. I thought to myself, "Wow, I've finally got my own room." All of a sudden, I went from a boy to a man and it was a wonderful feeling.
Al's exuberance at finally having a place to call his own, however, was short lived to say the least. His country was calling…
We only lived there for about a week or so before I was drafted into the Army.