Chapter XII • Breaking Away
Sweet Success • The Albert Sweet Story
Chapter XII • Breaking Away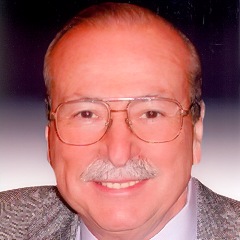 Ron's unselfish act at his bar mitzvah in the spring of 1971 served as a wonderful reinforcement to Al that he and Diane had been doing something right when it came to raising their kids. Following the family's return from Israel, Al purchased a second home in the beautifully wooded area of Lake Arrowhead, which was just a few hours north of the San Fernando Valley. Surrounded by trees and right on the lake itself, the home provided a perfect getaway from the hustle and bustle of Los Angeles.
I bought another house in Lake Arrowhead with a dock, and we got a boat. We were on the North Shore, and as the other boats would come around the corner, a big wake would be created. Sometimes the water would come up over the stern of our boat. We had it covered and even had it fitted with a bilge pump to pump out the water.
Well, one time the bilge pump battery went out when we weren't there. So I get a phone call from the lake patrol, "Mr. Sweet, do you have a boat?" "Yes," I replied. He said, "Well, now you have a submarine."
Of course I had insurance. We met the insurance guy out on the dock. I always included Ron in these kinds of meetings where he could learn something. So Ron asked what they were going to do with the boat. The insurance guy told him they would probably lift it out of the water and send it to a salvage yard. Ron then asked what the salvage value would be, and I could see the wheels turning in his head.
Ron pulled me aside and asked if he could buy the boat and restore it. I said, "Absolutely." Then he said he wanted to do the whole thing by himself. I didn't have to tell him how to do anything. He just did it. And by the time he was done, the boat was the fastest one on the lake.
Over the years, I would find different chores for him to do and they became much more demanding. Anything that needed fixing, I just got him involved. And this really helped build him into the man he is today.
Lori was also a very special girl. She did a lot of wonderful things. She tutored other kids in school and volunteered to teach square dancing at the Jewish Home for the Aged. She was always an "A" student.
She graduated high school valedictorian and was asked to speak at the ceremony. I remember, she got up to give her speech and I see her walking up with her guitar. She stops and says to me, "They've all heard enough speeches, so I'm going to sing a song." I'm ashamed to say what I did, but I told her I really didn't think it was proper. But she went ahead and sang 'Forever Young' anyway, and everyone loved it. The teachers loved it. Afterwards, I apologized to her. It was a very important thing for her to do and I'm glad she did it.
Regardless of the achievements of Al's children, in reality, all was not well within the Sweet household. Al had tried desperately to get his family into counseling. But neither wife Diane, nor daughter Lori, who were both suffering from a mood disorder, wanted any help.
By the time the kids were nearly grown and ready to go off to college, tensions within the Sweet household had deteriorated significantly. While Lori and Ron were each contemplating their career paths, Al and Diane were simultaneously wondering about their future together.
Lori left the house first and went on to the University of California, Santa Cruz. Ron decided he was going to be a doctor and applied to UCLA. Apparently, when he was in high school, Ron aced some chemistry classes along with something else related to the medical field. So Diane's mother started to talk about "my grandson, the doctor." And Ron bought into that.
He'd been working for our company since he was twelve years old and he seemed to be a natural born engineer. When he was a kid, he didn't have good hand-eye coordination. I'd have to throw the ball directly into his glove or he wouldn't catch it. So I kept giving him things to do that he could excel at.
Growing up, he worked in the service department and the sheet metal shop at the air conditioning plant, and he did a great job. So I figured he would be an engineer. When Ron started at UCLA, he quickly realized that pre-med wasn't for him. He then decided to become an engineer and transferred to Cal Poly, San Luis Obispo, where he got his degree. And he has excelled in that field ever since.
Now when Ron checked into UCLA, that's when I checked out of the marriage. It wasn't easy. Diane and I had a very difficult divorce. But looking back, it was the best thing I could've done for both of us.
Let's face it; Diane's the mother of my children and the grandmother of my grandchildren, and I care about her. Years after the divorce, she started to change. I'm not exactly sure what she did, but she's quite the lady now. We talk often and get together for holidays and family gatherings. Today, I'm happy to say that we have a very good relationship.