Chapter IX • Deal Of The Century
Sweet Success • The Albert Sweet Story
Chapter IX • Deal Of The Century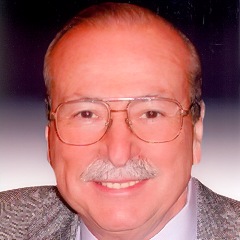 It seems like such a simple idea… if you build a hotel, make sure there is a decent restaurant in close proximity. Hotel owners were beginning to learn the hard way that if there were no good restaurants adjacent to their facility, chances are they were going to lose money. Travelers passing through town needed to eat before retiring for the night. And after a good night's sleep, who doesn't want a nice breakfast before checking out and heading on their way?
With a background similar to that of Al's, A.N. Pritzker was the son of Eastern European Jewish immigrants who had come to the United States at the tale end of the 19th century in search of the American dream. And just like Al, A.N. had spoken Yiddish during his early years.
On the heels of his graduation from the Harvard School of Law, A.N. Pritzker began investing in real estate in and around the Chicago area where he was able to amass a considerably fortune. His three sons, Jay, Robert, and Don, continued to build the family business, and with time, turned it into a multi-billion dollar empire.
In 1957, after purchasing the Hyatt House in Los Angeles, Jay and Don Pritzker started the Hyatt Coffee Shops, which would soon transform into the fastest growing hotel franchise in the United States. By the late sixties, the Pritzkers had expanded the enterprise exponentially via timely acquisitions and shrewd business savvy.
Fortuitous for Al, a revamp of the Pritzker's contract with the Elsters to provide air conditioning for the Hyatt Corporation would become the deal of the century. And for Albert Sweet, the enterprising young man who hailed from The Bronx, life would never be the same again.
I got to know Don Pritzker, who was the youngest of the family and the President of Hyatt. I had been thinking of taking our company public and mentioned it to Don who said he had a better idea. When Don explained the deal to me, it was hard to say no, but I still needed to be convinced. So they set up an appointment for me to go to Atlanta to see what the new Hyatt Hotel was like.
It was the first atrium hotel in the country where you had a large open-area lobby with rooms all around. It had twenty two stories and, most importantly, included food operations on the ground floor. That was the thing. Unless a hotel was adjacent to a restaurant, it was destined to be a loser.
Pat Foley was the vice president of the Hyatt Corporation. He picked me up at the Atlanta airport and took me over to the hotel. He said, "I want you to walk about twenty or thirty feet into the building and tell me what you see from that perspective." I walked in, looked up, and there were twenty two stories of beautiful hotel rooms and this terrific lobby. I mean it was just incredible. I watched as people came through the front door and looked up in absolute awe. This was the beginning of a new trend in modern hotel design.
Instead of just being the place where you register and check in, the lobby now had restaurants and even a walk in bar. The hostesses from the bar would make the rounds in the lobby and they did incredible business. I'm watching all of this going on and saying to myself, "This is amazing."
Here you could get a world class meal without having to drive your car and park, or take a cab, or walk outside. You could even have the meal sent to your room using room service. Most hotels at the time didn't have the capability. Here were all these hotel customers, and now you're also getting their restaurant business. Plus, having a restaurant made the hotel more valuable.
Pat Foley was a pretty knowledgeable guy and he really impressed me. He said, "This is just the beginning. It's only the first one and we've got three more on the drawing board."
Joining forces with the Pritzkers meant that Al would no longer be his own boss. His belief that "anything less than a 50-50 partnership indicated you were nothing more than a high class employee" caused him to think twice about the proposed merger. Nevertheless, Al knew that a deal with the Pritzkers would have tremendous potential… and this was about as good a deal as one could ever hope for.
During the late sixties, many companies were expanding into conglomerates. These companies would try to acquire smaller companies with similar interests. Also, it was the culture back then to buy these smaller companies with stocks rather than cash. Being a conglomerate was the way to go because you could grow the business faster.
There were two reasons why they wanted to acquire us: One was because we were the best supplier they ever had; and two, Don Pritzker and I respected each other. He was one of my mentors. Don finally said, "Everybody tells me you're a smart guy. I think we would make a good marriage." So we made the deal.
Don's health was poor and he would periodically check himself into the hospital in Burlingame, California, and we would have our meetings there. We started discussing what the terms were going to be. But to tell you the truth, there was no negotiating on my part. I figured whatever they offered me was going to be fair. They were good people. Even if the restaurants didn't do anything, I was still going to make a lot of money off the stock.
Hyatt's acquisition of the Elster Company occurred just at the point the stock was about to go public. Many on Wall Street believed the merger was a factor in Hyatt's stock performing as well as it did. However, once the agreement between Al and the Pritzkers had been made, it took eight months for the lawyers to document the deal. Meanwhile, the stock continued to go through the roof. This made Al very nervous. Seeing as how much Al and the Elsters stood to make from the deal, the Pritzkers wouldn't try to back out now – would they?
We had the meeting in January. We agreed and shook hands, and then the lawyers took over. I didn't know how long these things were supposed to take, but I did know that lawyers always bill by the hour. Still, I never could understand why it took until August to close the deal. During that period, the stock went up 400%. People in the market loved the Hyatt stock.
Suddenly, my net worth had gone up 400% without me even getting out of bed. They even had a kicker in there that I didn't know about. All of the stock holders were given a 1% stock dividend in a company called Hyatt International which controlled their hotels outside the United States. The one dollar share had suddenly increased to $13 a share. I mean, it was crazy.
I was now wealthy beyond my wildest dreams. If that deal hadn't happened, you wouldn't be reading this right now. By the time they acquired our company, their company was worth billions. I now had my Ph.D. in Pritzker.
When the deal was finalized, we had a celebration. Don sat next to me and he asked, "Sweet, if the stock had gone the other way, would you have stuck through the deal?" I thought, just for kicks, I'll tell him the truth. I said to him, "You know, this deal was just a speck in the life of the Pritzkers. But for me, this was my entire net worth. I'd like to say that I would have stuck to the deal, but I can't honestly say that, and I'm glad I don't have to make that decision." Don Pritzker replied, "Sweet, you always come up with the right answer." Don's response to me proved once again that the truth always works.
Soon thereafter, Don's health problems worsened. And in 1972 he passed away. Al was hit hard by Don's death, but continued his personal and business association with the rest of the family.
Al, being mechanically minded, especially enjoyed the company of engineer Bob Pritzker, the middle son of A.N. Pritzker's three sons. While Jay and Don had been busy building Hyatt, Bob had created a conglomerate of over sixty manufacturing companies which together became the multi-billion dollar Marmon Group. Al and Bob remained good friends for decades to come, until Bob eventually succumbed to Parkinson's disease in 2011.
Bob Pritzker was the only Pritzker who wasn't a lawyer. He was a mechanical engineer. He was a different kind of personality to talk with and I loved it. In the last couple of years, he developed Parkinson's. One of my biggest regrets was that I was going to go visit him, and I didn't. There's no good excuse. He was a great guy and everybody who ever dealt with the Pritzkers said the same thing.