Foreword • By Craig Darian
Sweet Success • The Albert Sweet Story
Foreword • By Craig Darian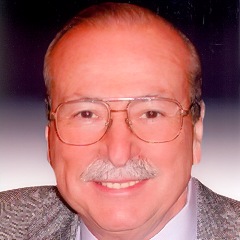 "Some men see things as they are and ask why?
I dream things that never were and ask why not?"
Although these words attribute to George Bernard Shaw, and were at times quoted by Robert F. Kennedy, they perfectly describe my long time friend and business partner, Albert Sweet. I've known Al since 1989 when we were next door neighbors on McCadden Place; and we became fast friends when he acquired the former home of Mary Pickford Studios and suddenly found himself in the Entertainment Business.
Our friendship and involvement in many deals evolved until 2004, which is when I became Co-Chairman & CEO of what is today known as Occidental Entertainment Group Holdings. Gratefully, and with the support of an exceptional staff and management team, the company has blossomed substantially since that time – just as our relationship has continued to blossom. I'm fond of saying, "This is the house that Al built… I just did a little remodeling."
Al is many things to many people in his life – Dad, Zaydeh, Friend, Partner, Neighbor, Philanthropist, and more – but the common thread that runs through all of these relationships is his love of family and concern for others.
When it comes to business, a man has many faces with which to greet various challenges and opportunities throughout his life… but only one spirit that defines his character, which precedes him in all that he does.
If only one characteristic can be used to define Al, it's his indelible spirit and desire to succeed – not merely for his benefit, but for the benefit of others. I could go on and on, but my testimonial would read longer than this book. So I will end with this:
To My Dear Friend, Al ~
I'm sure you know how much I admire all you have accomplished, and how much I value our very special relationship. As you look back upon the past 80+ years of your life, I hope you will look back with a sense of pride and satisfaction, knowing that "the kid made good." And as you look forward, I hope you will do so knowing how blessed you are, and how blessed are those for whom you care. I am grateful to be among them.
Love, Craig